Many of us lead busy and stressful lives, so the option of using the services of Cleaning Companies is really popular. Due to this fast increase, the cleaning and home maintenance sector has increased considerably. In this day and age, it is possible to hire cleaning services in nearly every city. Cleaning firms are available through referrals or online. This post will give you info on the different types of cleaning services that are available.
1. Carpet cleaning
Potentially the most renowned cleaning service on the market is carpet cleaning. As most people know, it is very easy for your carpets to become stained and marked by spilling substances onto them or by letting children play with colouring pens. Cleaning a carpet at home or at the office is usually time consuming and would require a great deal of effort, especially if the stain is hard to eradicate. Booking carpet cleaners is effective in cases like this, because they have carpet cleaning equipment that will ensure a deep clean of the area. Additionally, you wouldn't have to spend time struggling to eliminate the stain.
2. Rug cleaning
Rug cleaning is a lot like carpet cleaning as you will need to eliminate deep seated stains or dirt contaminants. The rug cleaning approach is however more delicate. The type of rug cleaning conducted is dependent on many different factors, like the style of the rug, the material used, and the rug colours. A rug cleaning method can provide appropriate methods for all kinds of rugs regardless of whether they are soft or robust.
3. Commercial cleaning
Maintenance of an office space can be simple enough, but once the working area develops to a larger office space, it might be tough to clean alone. To overcome this problem, you should get contract cleaning services. The expert cleaners will be contracted to accomplish an extensive cleaning service from daily washing of dishes in the kitchen, to steam cleaning of the different carpets.
4. Home cleaning
The house cleaning service is a very famous option that has developed quickly recently. As is mentioned above, any hectic lifestyle leaves no time for house cleaning and can bring about a rather messy household. By hiring home cleaners you should anticipate a neat and tidy property at the end of the day. Chores done by these cleaners includes cleaning dishes, bathroom cleaning, dusting of surface areas, and washing of the clothing.
5. Mattress cleaning
To ensure peaceful sleep and maintain health, you must clean your mattress every three to four months. The majority of people currently do not do this and think that merely changing the linen is more than enough but, changing linen will not solve the trouble of dustmites and bacteria. Cleaning the mattress includes steaming and dusting of the item and that's performed by mattress cleaning firms.
Most Cleaning Companies offer even more services according to what the customers want and need. Call 1 443 994 7217 and find out everything you should know about cleaning.
(NewsUSA)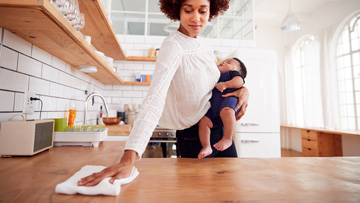 (NewsUSA)

– Good housecleaning has never gone out of style, but it has taken on a new priority in the wake of the ongoing coronavirus pandemic.Whether you are spending more time at home or have returned part-time to in-person work or school, smart, effective cleaning strategies can help keep your home and family safe and healthy.Safe and simple are key criteria for choosing from among the wide variety of today's home cleaning products. However, consumers also want cleaners that are tough and effective, that don't just eliminate stains and spots, but also kill germs, viruses, and bacteria.To that point, many people want to make cleaning easier, and that includes one-stop shopping.One such product, all-n-all, tackles cleaning, stain removal and deodorizing in one single step.The multipurpose cleanser contains ingredients derived from renewable resources, natural products including hydrogen peroxide and plant derived essential oils. It is designed to deliver a tough cleaning punch throughout the home, and the formula kills 99 percent of germs, bacteria, and viruses on hard, porous/non-porous surfaces when used correctly."Added surfactants help to break down those stubborn stains, giving you a one-step cleaning solution for your whole home," says Jason Bailey, president of all-n-all.To that end, all-n-all is engineered to clean the entire house:
Kitchen: all-n-all can help keep countertops and floors germ-free while tackling kitchen appliance cleaning from the sink, refrigerator, to tough stove top grease and grime.
Living room: Stain-removal properties can take on challenges such as wine, coffee and pet stains from carpet, clean light switches, remotes, and tables.
Bathroom: Remove iron deposits, hard water and calcium deposits from faucets and shower fixtures, clean sinks, bathtubs and countertops in one simple step.
Nursery: It's safe and gentle enough to use on children's highchairs, furniture, toys, and game controllers.
All-n-all contains no dyes, phosphates, bleach, chlorine, or sodium lauryl sulfate, and is manufactured in the USA, with no harsh or abrasive chemicals.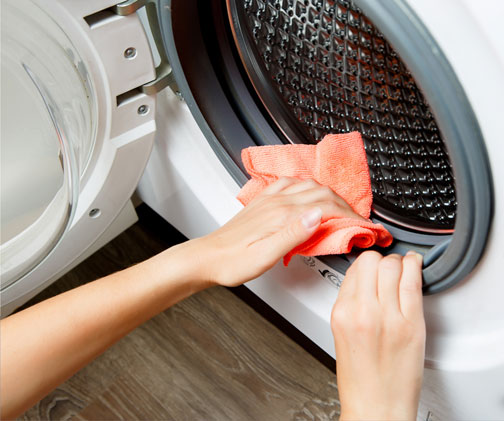 (NewsUSA)

– Spring is here, and that means so is spring cleaning. This year, take time to show some love to the workhorses that make your house run smoothly; namely, the washing machine, dishwasher, disposal, and stove.Deep-cleaning these appliances help eliminate hard-water buildup and residue – the silent invaders that degrade the performance of your appliances and create unpleasant odors – to keep them running smoothly, efficiently, and cleanly.The best way to clean major appliances is to use products designed specifically for that purpose. A small investment in a specialty appliance cleaner can pay off in the long run by extending the life of your appliance.The Glisten product line from Summit Brands is one example. The company has a long history of producing effective, environmentally- friendly products designed specifically for a range of appliances.Detox the dishwasher: The Glisten Dishwasher Cleaner both disinfects and reduces hard-water buildup with easy, monthly use. To help keep odors and buildup at bay as needed between deep cleanings, place a Glisten Dishwasher Cleaner & Freshener tablet at the bottom of the dishwasher before running, and run the machine as usual. Glisten Dishwasher Cleaner is the only EPA-registered dishwasher cleaner and disinfectant.Enhance the washing machine: The Glisten Washer Machine Cleaner is designed for monthly use to clean door seals, detergent drawers, and other tricky spots. The product has no bleach or other chemicals that could harm fabrics and meets the EPA Safer Choice designation.Boost your disposal: Get rid of the grunge this spring with weekly use of Glisten Disposer Care Foaming Cleaner, which can help remove not only gunk and buildup in the disposal but in the drainpipe as well.Support the stove: This spring, start a healthy habit of "as-needed cleaning" of cooktops, ovens, microwaves, and other small appliances with Glisten Cooktop & Kitchen Cleaning Pads, engineered for the job with a non-abrasive, deep cleaning side and a soft cloth polishing side.Glisten products are created with consideration of sustainability and environmental impact and are formulated with natural ingredients.For more information about Glisten products and cleaning tips, visit summitbrands.com.